POSTCARDS FROM SOUTH OF FRANCE
Back in April, our ALMADA team embarked on an exciting journey to the little city of Saint-Raphael located in the South of France, to capture the very essence of our resort collection and to showcase some stunning summer looks amidst the dreamy landscapes of this coastal haven.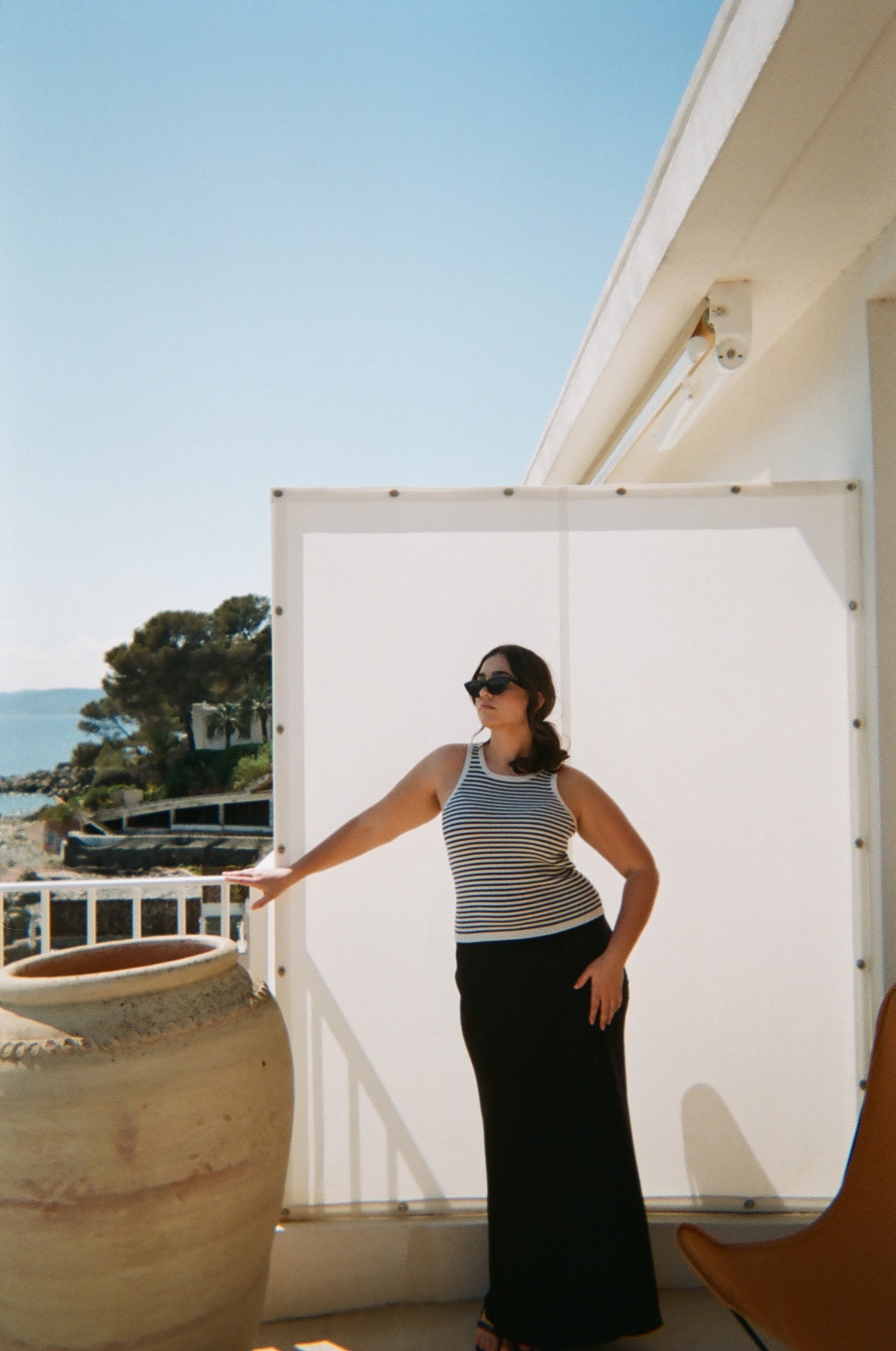 Our home during the trip was the iconic Hôtel Les Roches Rouges situated in the heart of Côte d'Azur, just a stone's throw away from Cannes.
With its unique 70s-inspired costal decor and breathtaking surroundings, the hotel provided us with a breeze of creative energy and a perfect backdrop for our photoshoot.
We embarked on capturing the essence of our resort pieces and styled summer looks with some of our iconic pieces. The locations within the resort were like a dream come true, offering endless inspiration and aligning seamlessly with the vision we had for our resort collections and summer looks.