The designing of our pieces starts with choosing the right materials. We always seek materials with high quality, comfort and durability. Regarding sustainability, our top priority is to use traceable, certified and organic materials. All our current materials are sustainability certified (organic, RWS or mulesing-free certified).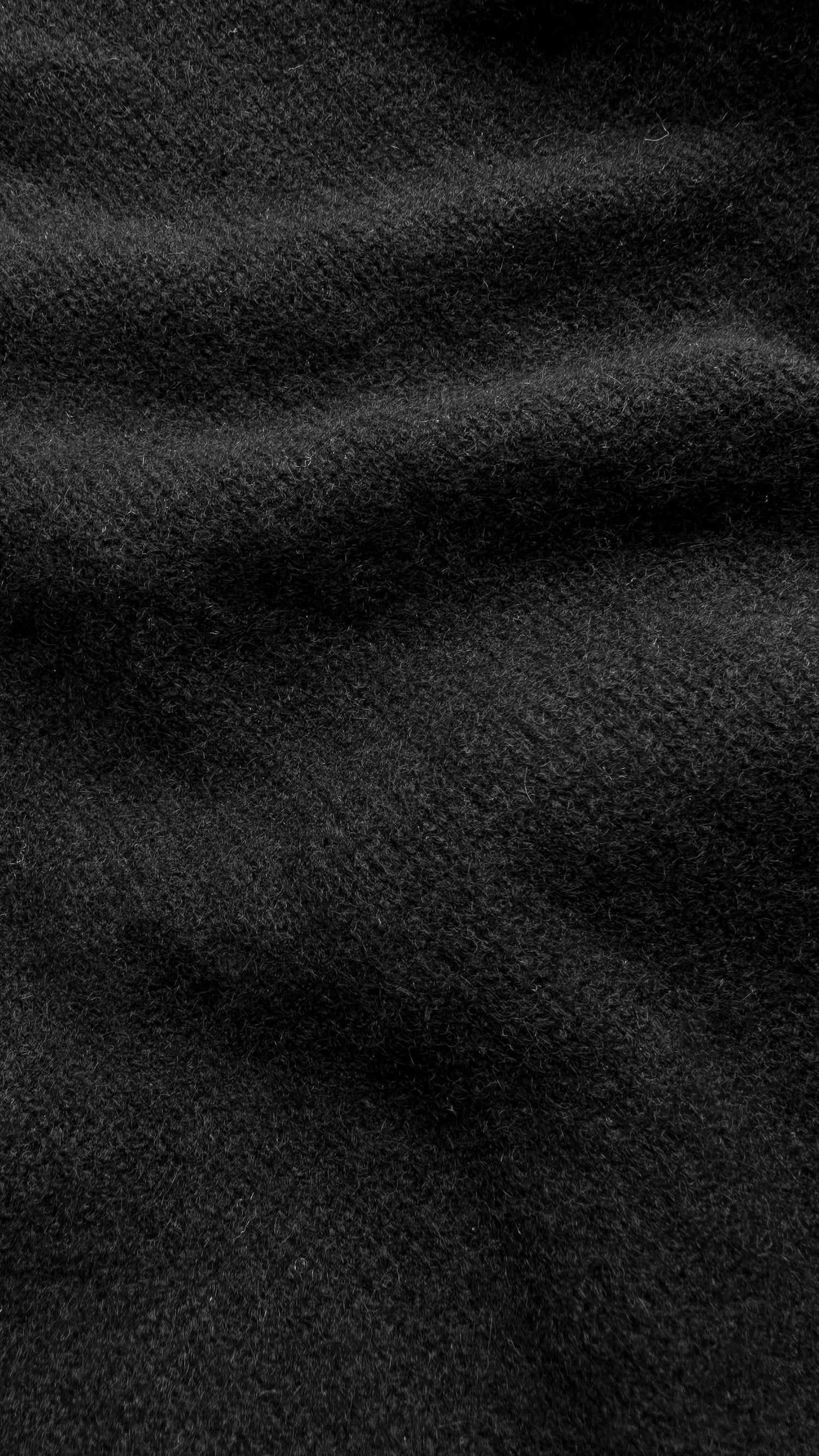 ORGANIC CASHMERE
Organic cashmere is a lightweight, yet warm, material that feels soft and luxurious against the skin. Our organic cashmere is certified by GOTS (Global Organic Textile Standard), meaning it is organically sourced and manufactured with sustainable production processes.

We use only the finest organic cashmere in our products. Since the diameter of cashmere fibre is very small, it makes the yarn finer and softer to the touch. Cashmere is resistant to wrinkles and temperature-regulating and when taken good care of, our knits can last for a lifetime. All these properties make organic cashmere ideal for our pieces.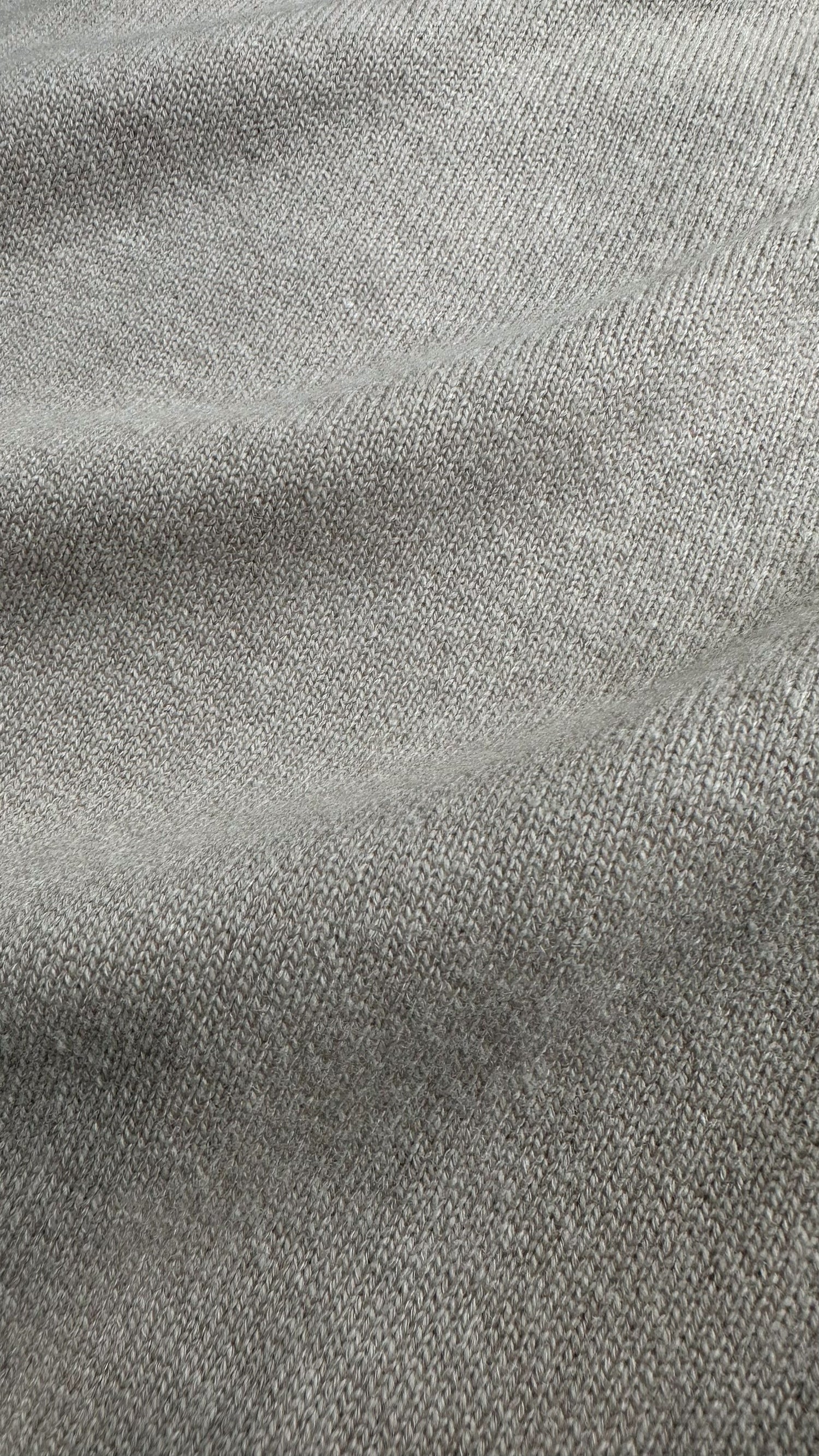 MULESING-FREE MERINO WOOL
Merino wool feels silky and smooth against the skin. It isn't itchy and doesn't wrinkle, which makes it the perfect fabric for everyday wardrobe staples. We use only mulesing-free merino in our products. 

Merino wool is breathable and has temperature-regulating qualities which means it keeps you cool when it's warm and warm when it's cool. Merino wool repels unpleasant odors and thus is a fabric that doesn't have to be washed as frequently. Merino wool is also a renewable and recyclable natural fibre. All of the above properties make mulesing-free merino wool ideal for our pieces.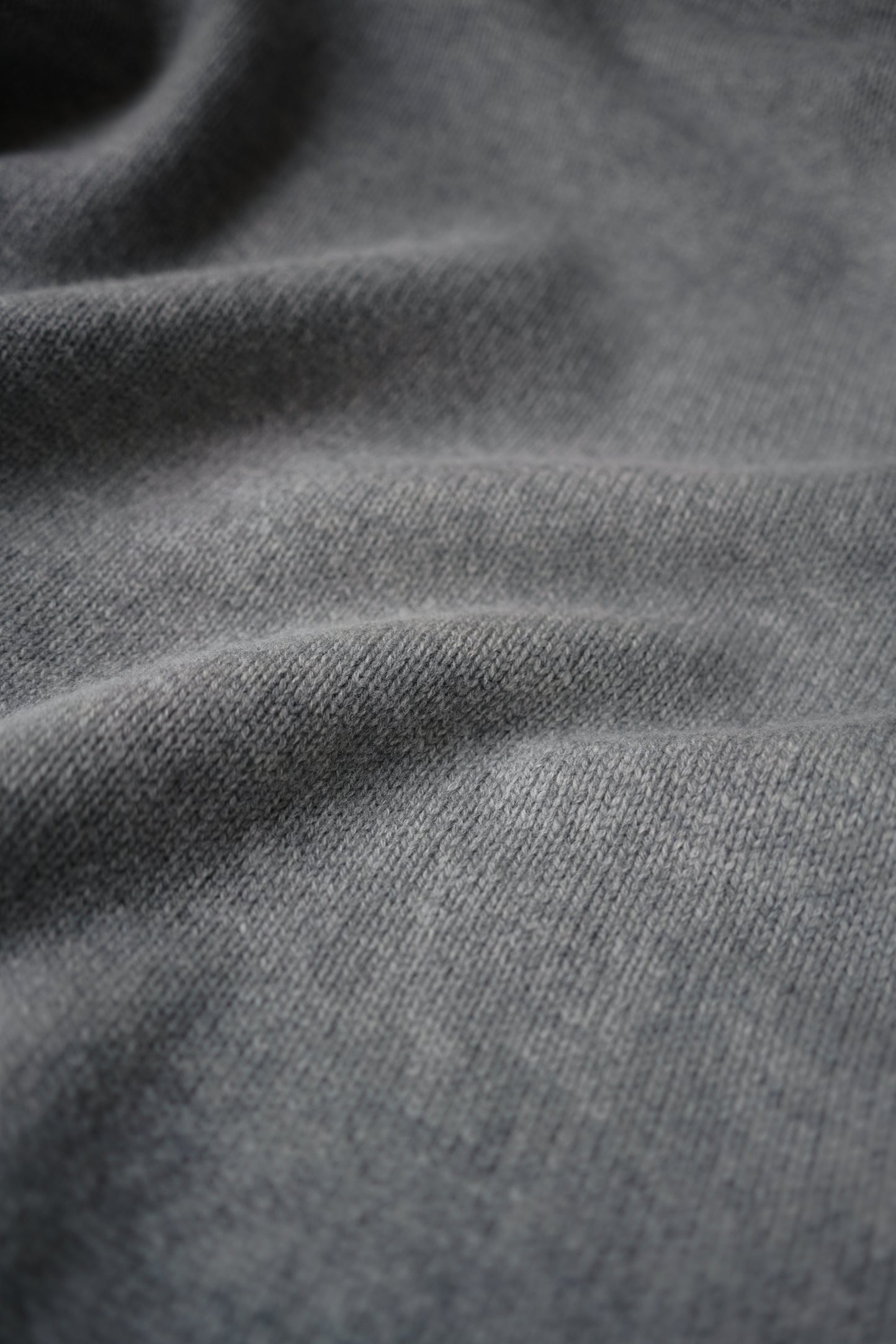 MERINO CASHMERE BLEND
Our cozy and soft merino cashmere knits combine the best properties of cashmere and merino wool. Our signature cashmere blend knits come in two different hand-feels - the first one being more matte & woolly and the second one more silky on the surface. Both blends are non-itching, top-notch quality and endlessly comfortable.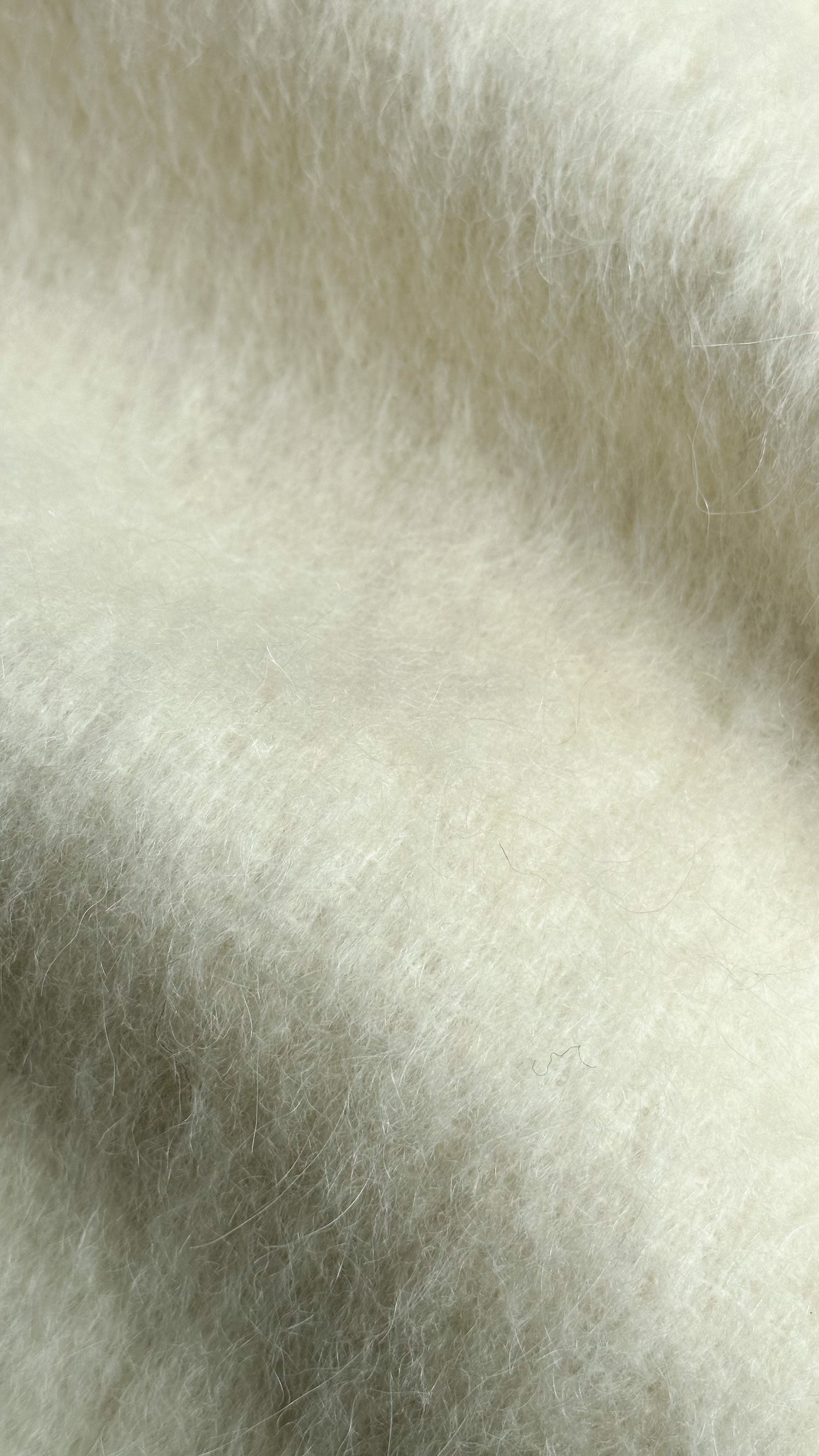 MOHAIR BLEND
Our Ivy Mohair Coat is made from a thick blend of virgin wool, alpaca, mohair and polyamide. The surface of the coat is slightly fuzzy yet with an elegant touch. The material repels stains naturally, making the coat perfect for everyday use. Our mohair blend is RWS certified.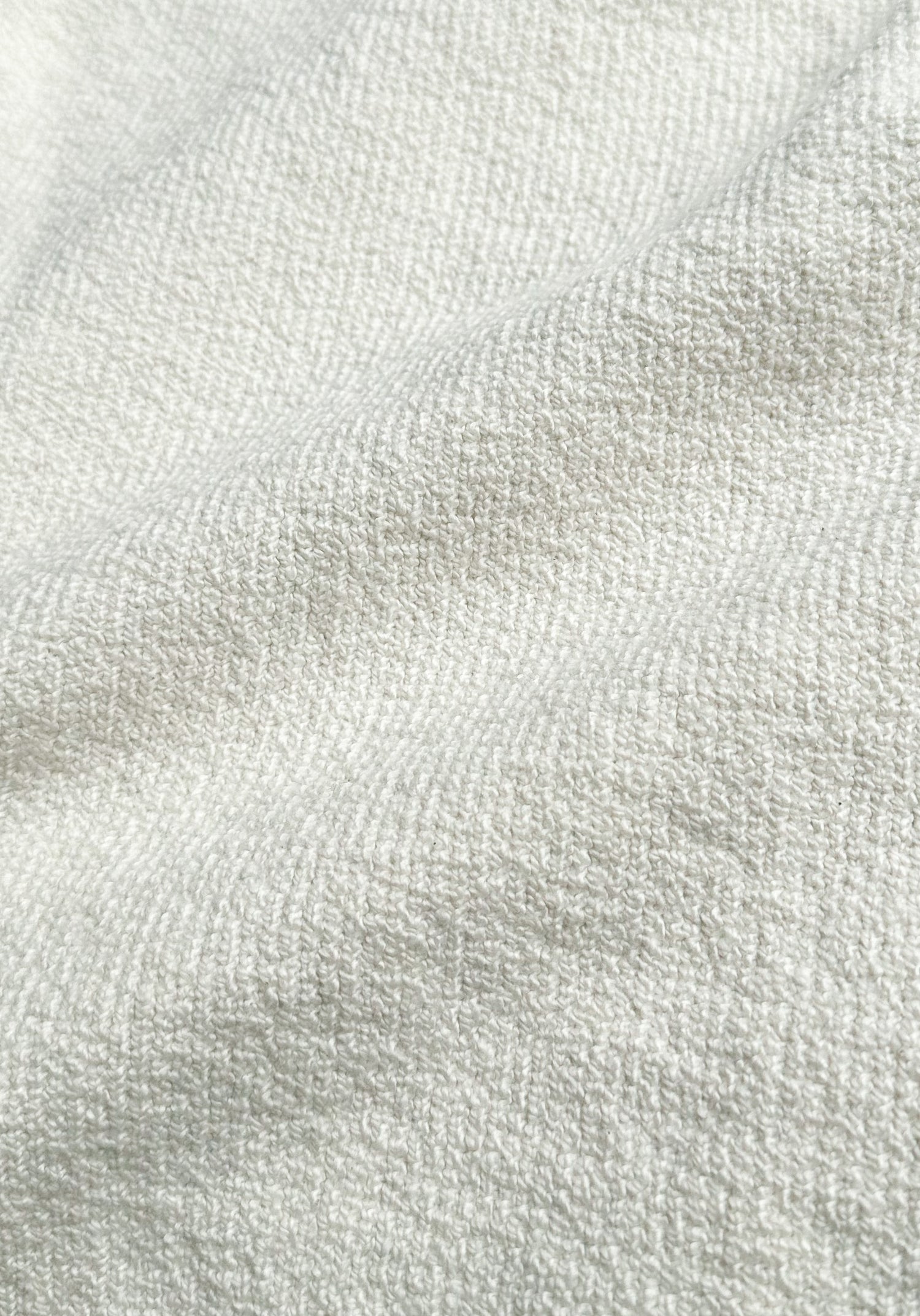 BOUCLÉ COTTON
Made with organic raw materials, our bouclé cotton blend is OCS certified. It is characterized by the textured surface that gives the yarn its eye catching lofty look yet soft handfeel.